2-1-1 CAN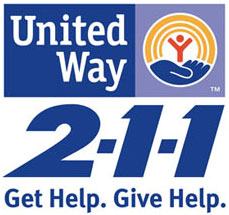 The Greater Hartford Coordinated Access Network (GH-CAN) was created to make access to housing and homeless services for Hartford area residents simpler and more efficient. The Network is made up of 40 local agencies, each providing specialized services that meet different needs facing the community. Service providers support those in need through a collaborative process that includes emergency shelter triage, household/individual assessments, client navigation or outreach and planning meetings.
In the past, access to emergency shelter involved inquiries to numerous shelters (in-person or by phone) and was typically offered on a first come, first served basis. In order to access services through GH-CAN, individuals and households must call the 2-1-1 info line managed by the United Way of Connecticut. As a result of a single phone call, a person seeking assistance is informed of the nearest available shelter beds, can schedule an appointment with a case manager and is entered into the Coordinated Access Network service system.
When 2-1-1 housing specialists receive calls from individual men with immediate emergency shelter needs , the individuals are transferred to ImmaCare Inc. On a 24/7 basis, ImmaCare acts as the shelter triage site for individual men in the Greater Hartford area. ImmaCare keeps in regular contact with shelters in the Greater Hartford area and helps manage a centralized log containing all available beds in the area. In addition to triaging calls and performing needs assessments, ImmaCare actively participates with other shelter and housing providers to improve the quality of care offered to people in our local community who are in housing crisis.
---