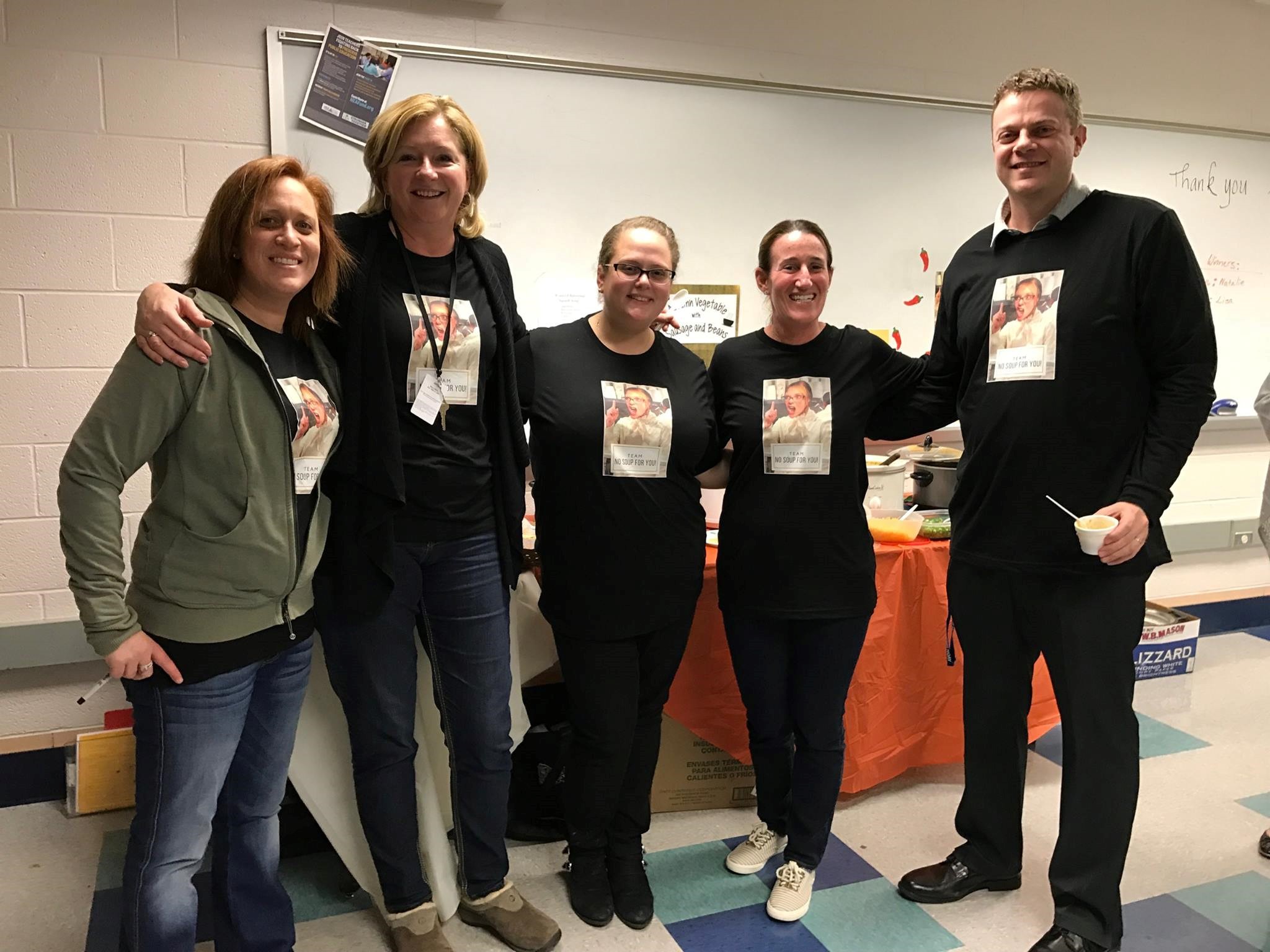 Recently, Avon High School hosted the Second Annual Soup Cook-off! Four chefs worked tirelessly throughout the week prepping for the big day. Some had waited their entire lives for an opportunity to win the coveted Golden Ladle award. In order to sample the soup and vote for a winner, a $1 (minimum) donation was requested. The beneficiary of both the funds raised as well as the leftover soup was ImmaCare! More than $600 was raised and the winner was team "No Soup for You" with a delicious Roasted Poblano and Corn Bisque. Extra of all soups was made and another vote was held that night at dinner at ImmaCare Shelter. It was wonderful to get the opinions of the shelter guests, who chose the Autumn Vegetable Sausage and Beans-though voting was extremely close!
The other entrees were a Ham and Potato Cheddar and a fabulous Fall Squash and Apple soup.
The 4 chefs competing this year were:
1) Dana "Dinty" Moore
2) Lucia "No Soup for You" Esposito
3) Janet "Mmm Mmm Good" Loynes
4) Jill "Soup du Jour" VanSlooten
ImmaCare is so fortunate to have the support of the Avon Community!